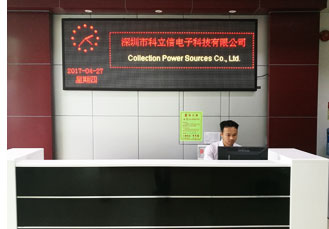 Collection Power Sources is a professional battery pack manufacturer, specializing in design and manufacture of various battery packs for high-end portable and handheld electronic devices. With over 20 years of battery industry experience, we serve OEMs worldwide in Military, Medical, Industrial and Portable electronic markets, creating high performance, reliable quality battery solutions. Custom designed to satisfy the most demanding application requirements.
Our battery products cover different chemistries including rechargeable Li-ion batteries, Li-Polymer batteries, Li-FePO4 batteries, Ni-MH batteries and the primary Lithium batteries, Alkaline batteries etc. We have a good access to known manufacturers' cells, such as Panasonic, Sanyo, Samsung, etc. Committed to a total quality control management, we guarantee every pack is built with the best cells of its kind.
Whatever your development budget and timescales, Collection Power can deliver a power solution to give your device a competitive advantage.
Your 100% satisfaction is our only goal.